Spring Talent Festival 2022 Competition
Chinese New Year is around the corner, and we at Wesley Methodist School Seremban (Private) will be having a competition for participants to show off their talent performance.
With the theme "Love & Blessing", feel free to use any form of talent performance to take a video of the talent performance for submission.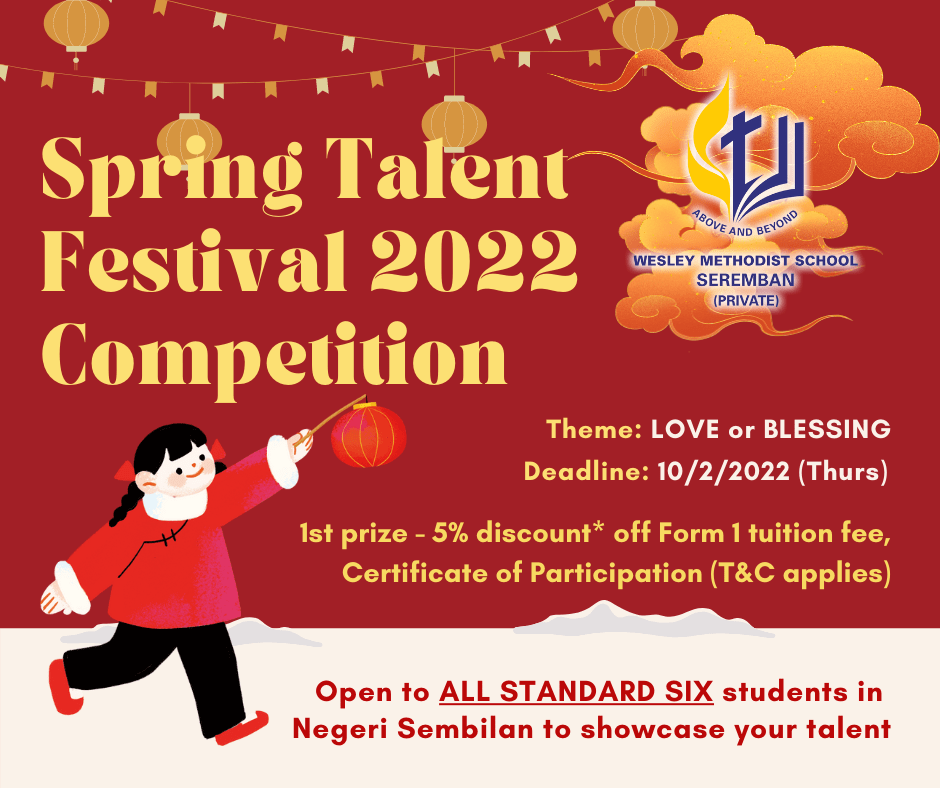 Details can be found in the attached photos, and please do contact us for any further information.
Ms. Chok (huishan.chok@sbn.wms.edu.my)
Madam Jennifer (hoeyyu.tan@sbn.wms.edu.my)
We await your submissions!
#WMSSP #CNY2022 #Intake2022